CoreFirst in the Community
Giving Back
CoreFirst Bank & Trust has always been highly focused on serving and giving back to the communities in which we live and work. Helping shape communities with culture, diversity and instruction are obvious through CoreFirst's initiatives in both the arts and education. CoreFirst team members are encouraged to serve as volunteers on boards and committees of community and charitable organizations. Approximately 90% of our officers are involved in some capacity with community organizations.
CoreFirst Bank & Trust founder Emery Fager was well known for his commitment to the community. In fact, he had a simple formula for success. "Be involved in the community and help people. People are the most important part of any business. They will respond when you show genuine interest in their welfare."
This legacy of giving dates all the way back to 1959 when the bank opened for business and continues today. The bank invests time, resources, people and a firm commitment in helping aid the betterment of the communities it serves.
CoreFirst Bank & Trust has established a community affairs department that thoughtfully considers donation requests. Whether the request is for money or time, solutions are formed to support a vast spectrum of community projects and initiatives.
An astounding 90% of our officers are involved in some way with the community including serving as volunteer board members, committing time to community and charitable organizations.
Our giving has no boundaries. We are strong supporters of the arts, culture, education and initiatives for the needy.
Donation Request
Is your organization, PTO or non-profit organization looking for sponsorship? If you would like to submit a request for us to consider a possible contribution to your organization please fill out our donation request form.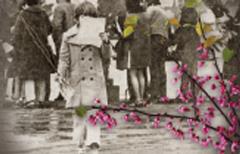 From the very beginning, CoreFirst was a people-oriented bank, supplying over 12,000 redbud trees to Topeka after the devastating 66' tornado.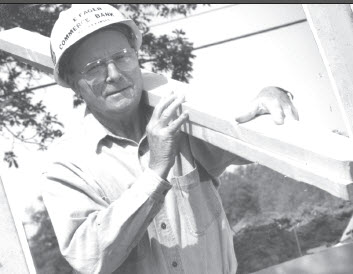 CoreFirst Founder, Emery Fager, was a big believer in giving back to the community. His passion to community guides us today.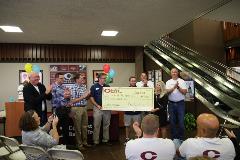 In 2018 we awarded $10,000 to the Friends of the Topeka Zoo after thousands of voters fro the community chose their favorite non-profit group.